Be an Incognito Brand Ambassador!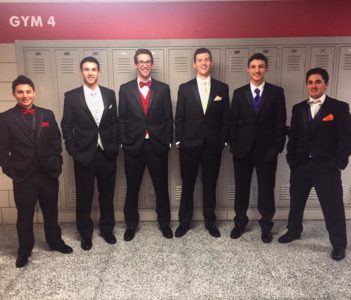 I
Incognito Menswear is looking for Rochester area juniors and seniors to help get the word out about our services for this year's prom and ball. If you're looking for an easy way to save money on your prom outfit, even get it for FREE, check out the details below.
How It Works
Register by using our form below, or in our store at 1823 Penfield Road. Receive coupons to pass out to all your friends with your Brand Ambassador number on them.
When any of your coupons are used, you'll earn $20.00 in store credit or $10.00 in cash, it's that simple!!!
What does a brand ambassador do?
Your job is to pass out Incognito Menswear prom coupons to your friends, relatives, classmates and others attending prom or ball in school, at practice or just when you're hanging out. You can hand them out in person or be creative by making an Instagram post, TikTok or Snap Chat video. Whenever someone places a prom order at Incognito and presents your number, you'll get paid. The coupon will be honored for their tuxedo rental or suit purchase saving your friends money off our regular price for rentals and sales. It's that simple but don't wait because we accept a limited number of brand ambassadors per school so don't miss your chance!